Want to build your founding team?
Ready to assemble a winning team for your start-up?
Every new bright idea needs a top-notch team to become a successful business. We can help early-stage companies to find the most qualified professionals to join the founding team.
Meticulous team analysis.
Ella employs a structured approach to identify your organization's needs and define the ideal team profile. We then evaluate each candidate based on their skills, experience, and competencies, ensuring a thorough assessment. Moreover, we prioritize confidentiality at every stage of the team search process.
Streamlining Talent Identification.
With our extensive experience and in-depth understanding of the job market, Ella excels at swiftly identifying exceptional talent for each position, saving you time that would otherwise be spent on exhaustive research and analysis. Furthermore, our vast network and access to diverse candidate sources enable us to discover highly qualified professionals who may not be actively seeking job opportunities in the conventional market.
The Ella Edge: Here's How We Do It
Briefing

We understand that building a full and accurate description of the desired professional's profile is essential to a successful search.
Sourcing

The Ella team performs extensive candidate mapping so we can select professionals with the skills, competencies and experiences best suited to the position, as well as to your company's business model and culture.
Shortlist

We present to your company a shortlist of only the most qualified candidates for the opportunity, in order to align the results with the company's expectations and continue the process.
Outreach

We make the first contact with the candidates selected by the company and schedule preliminary interviews with those who show interest in the opportunity.
Ella Interview
An Ella Executive Search specialist conducts a full interview followed by a thorough analysis of that interview.
Client interview
We submit successful candidates to the hiring manager of the client company.
Reference check
All finalists for any position go through detailed reference checks.
Start building your team today


Discover Some Of Our Partners
Hear From Our Beloved Clients
"I was on the search for the ideal profile for the position of CTO for nearly two years, going through two tier 1 executive recruitment companies. Through Endeavor, I came to know Ella Executive Search and in just five months, they were able to precisely translate what GRAN needed and quickly connected us with matching profiles. Deep understanding of the market, focus on company culture, long-term strategic partnership, reputation, and agility and effectiveness are some of the differentiators of Ella. From the extreme, peculiar, and unique ability to translate the job profile and communicate to executives, to the minute details of a stock options contract, Ella operates with excellence at all stages. I recommend them without any reservations!"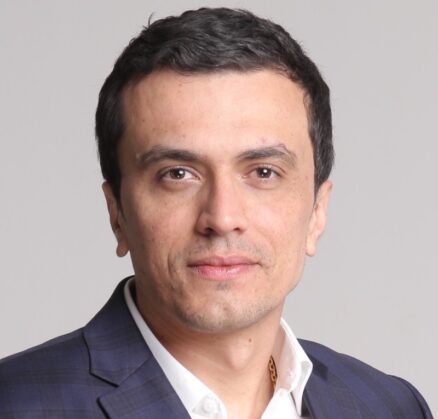 — RODRIGO CALADO,
CO-FOUNDER, VP AND CPO – GRAN.COM
"The competition for technology talent in the market is extremely fierce: we do not train enough professionals to meet the demand of companies that grow exponentially. Ella Executive Search is a great partner in this journey: their knowledge of the technology market helps us to correctly understand our demands and challenges, which in addition to greatly speeding up the hiring process, also helps in the success of the candidate. I highly recommend it!"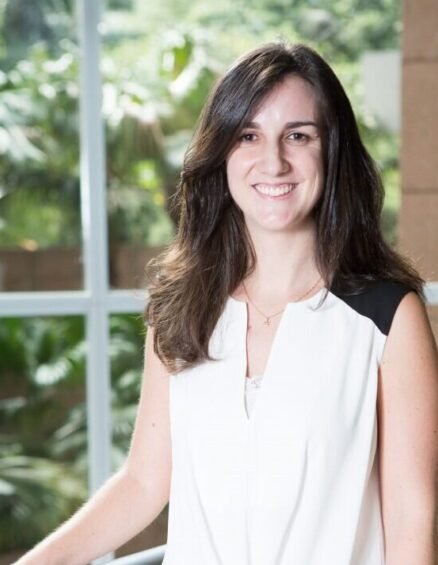 — ERICA JANNINI, VP OF PEOPLE
QUINTOANDAR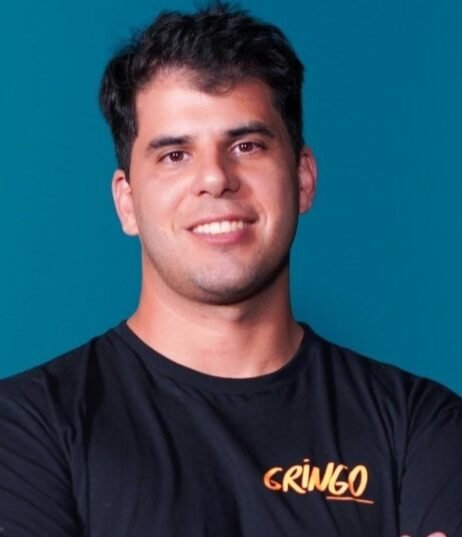 "Ella has been a great partner of ours since our early days. They not only do a job of finding candidates for our demands, but they understand our culture, our strategic objectives and help us prioritize and consolidate the profile for each challenge. What impresses me most about Ella's work is their ability to understand our culture and deliver professionals who are well adherent to it. I find this fundamental in a company that doubles in size rapidly and needs to be careful so that growth does not become a cultural problem and consequently a lack of identity and belonging."
— RODRIGO COLMONERO
CEO/CO-FOUNDER – GRINGO
"The first differential of Ella Executive Search is that they start the process before the other hunters, that is, helping you to define the ideal profile for the position, and the second differential comes when accessing the candidates: the market knows the reputation of the team and this makes all the difference in reaching the right professionals."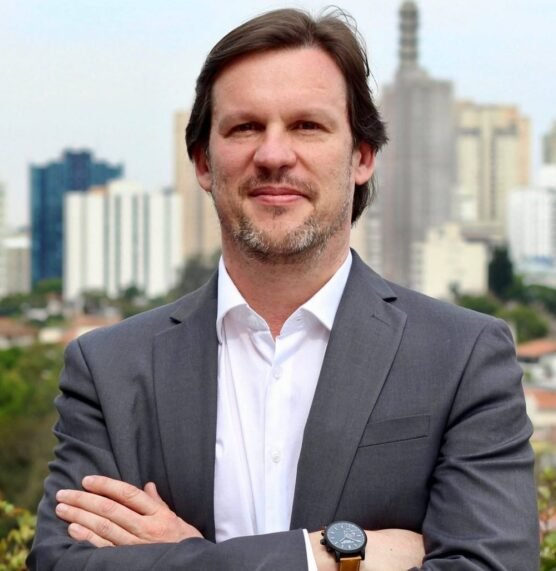 — MARCELO LOMBARDO
CEO/CO-FOUNDER – OMIE
Ella's Podcast
What if we merge the daily knowledge we gather in this industry with the expertise of tech company executives to gradually reshape the world? In pursuit of this mission, we've created Tech Me Up: a podcast that delves into technology, the market, and the driving forces behind startup ventures. Every month, we unveil an episode featuring fresh guests and a distinct theme, masterfully hosted by Fran Traesel.
The latest Ella Insights
Ella Insights #01 – Female Presence in C-Level Positions
Ella Insights
The tech world moves fast. Ella Insights can help you not only keep up, but get ahead of the game. We survey what is happening now and what might be next. You can use our insights to get a better picture of opportunities and challenges for your company in an age of ceaseless change and innovation. Knowledge is your power.
Partner | Executive Tech Recruiter
Partner | Executive Tech Recruiter
Partner | Executive Sales
Partner | Executive Tech Recruiter
Executive Tech Researcher
Executive Tech Researcher
Executive Tech Researcher